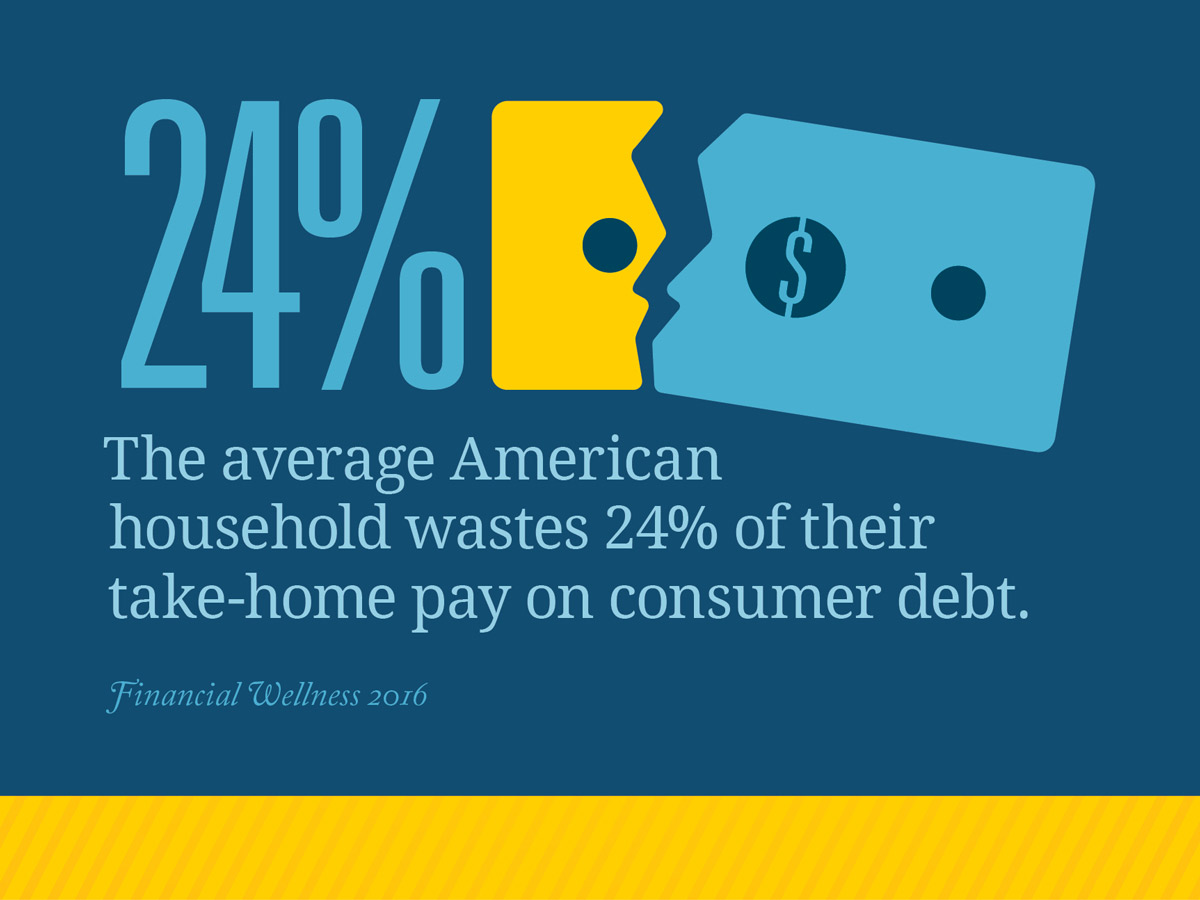 Dave Ramsey, creator of Financial Peace University, often says during his classes that we can obtain financial freedom by "living like no one else so later you can live like no one else." This means putting our finances out of our hands and into our Father's, who will provide everything we need (see Matthew 6:33).
But trusting God when we're sinking into debt isn't often our first action. In our culture, we want to find a quick fix or we want to ignore it. God has better ways for us to face our debt, and fortunately, he outlines it in His word for us.
Remember that all debts are not created equal– In Romans 13:1-8, Paul writes to submit to governing authorities, which includes paying taxes and showing respect, ending it with "owe nothing to anyone – except for your obligation to love one another." Having debt is often a necessity for us, but we have to be careful what debts we take on – know which ones are necessary and which ones are not.
Plug holes that will sink your financial ship– To prevent sinking into debt, it's important for us to be content (Philippians 4:11-12), to avoid impulse buying (Luke 14:28), to stop pretending to have what we don't (Proverbs 12:9) and to never be a co-signer (Proverbs 17:18).
Commit to climbing out of debt– Getting out of debt is an easy decision to make, but it takes time to go into effect. It involves trusting God above money (Proverbs 3:5-6), developing and working a sensible game plan (Proverbs 21:5) and honoring the Lord with your income (Proverbs 3:9).
Are you ready to live like no one else? If so, remember that you don't have to do it alone.
Alive Church is offering Dave Ramsey's Financial Peace University starting tomorrow, from 6:30 to 8:30 pm. In these courses, you'll embark on a financial journey that helps you get out of debt and to find peace in God's promises. Plus, we have classes for your kids and teens to be a part of the financial journey.
Know that I'm praying for you as you discover His will for you in life and in finances.
In Christ,
Jeff