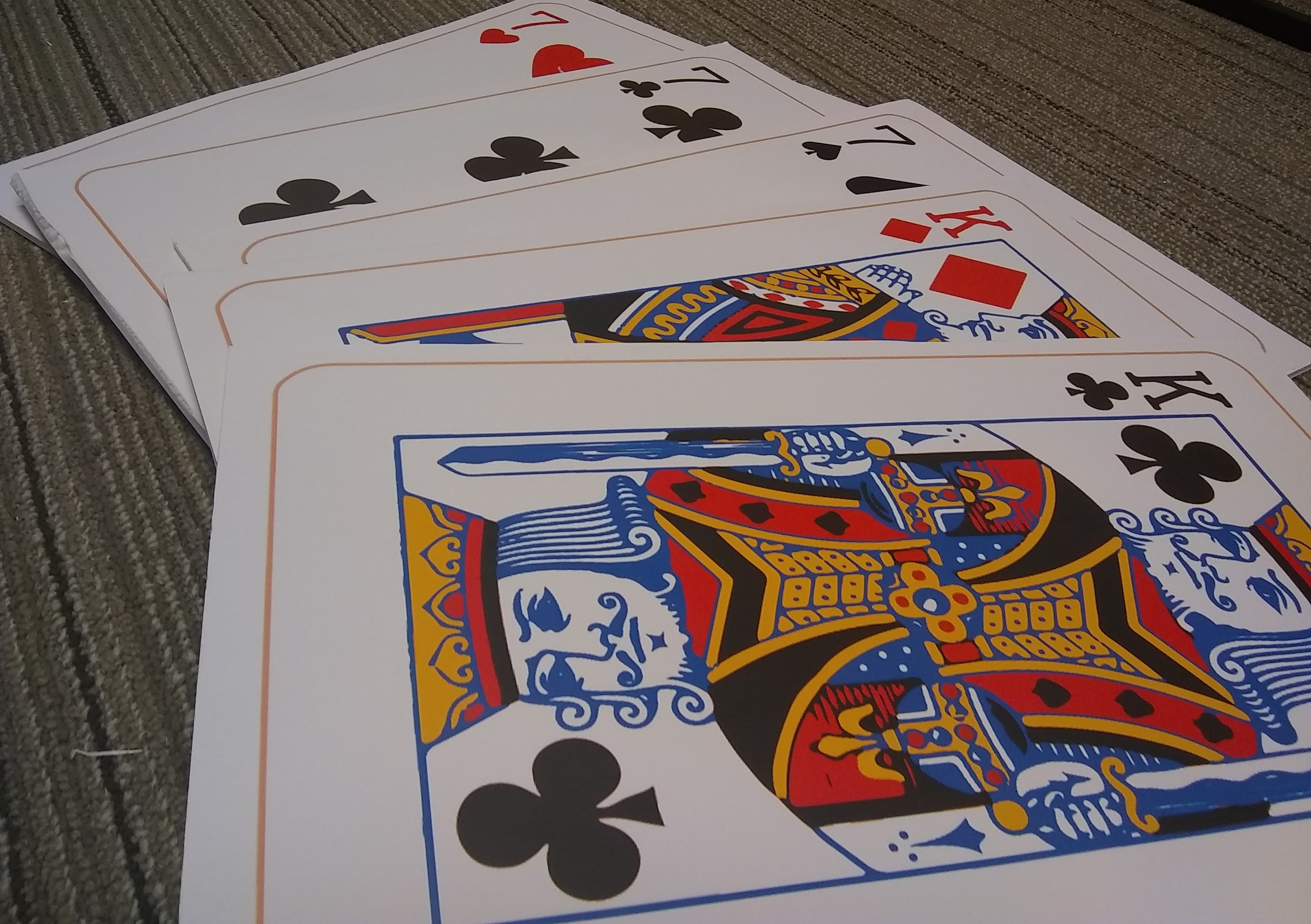 Winning hand: If you play cards, you know that having a full house – or three of a kind plus a pair – means that your whole hand is good, giving you an advantage in the game. Every card is used to win, with none discarded.
Like the card hand, a full house in God's kingdom means that each person has accepted the
invitation to be a part of the home He's prepared for us, with no one left out. When it comes to
God's heart for us, He always desires a full house.
Despite this invitation to God's love and provision, sometimes we don't accept it. Or we accept
His invitation but don't let others know there's an invitation for them as well. Jesus illustrates this
issue in the Parable of the Great Feast in Luke 14:15-24, where some choose not to attend the
feast but all are invited.
At times, it seems like we should decline God's will for us because we think our sin makes us
unwelcome in His house. Or we may believe that a person won't even accept the invitation, so
we don't bother to offer it.
But the truth is that the free gift of God's grace ensures that every person has an invitation to
His kingdom! And there are lots of invitations to give out.
I think of this every time my family and I go on vacation and stay at a hotel. When we settle in
our room for the night, I can't help but wonder how many rooms are unfilled and how many
people in our country and around the world could use a bed to sleep in.
It also makes me remember that there are countless people who have a place prepared for
them in God's kingdom.
God wants to see His kingdom full, with each of those He's created sharing it with Him. This
week, I urge you to build God's full house by helping others see that they have a place in it.
If you missed my talk about God's invitation to His kingdom, I encourage you to check it out
online. You can also read the "Go" devotional in the Life Transformation Bible for further guidance.
In Christ,
Jeff